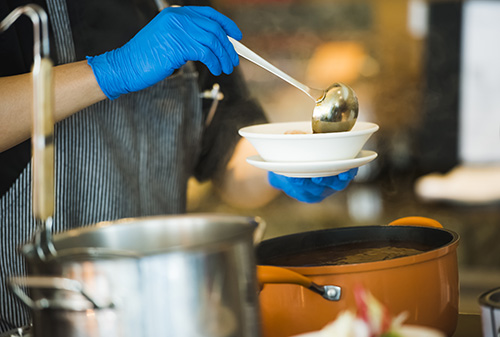 Stepping up for our communities
During a time when our communities need us most, Texas Mutual is stepping in. We have committed $2 million in grant funding for nonprofit organizations across the state that are vital to COVID-19 relief and recovery. The grants will go to 40 nonprofit organizations, including Meals on Wheels, United Way, local food banks, community health organizations and more that are on the front lines of the COVID-19 efforts.
We have also donated $50,000 to All Together ATX, a partnership of Austin Community Foundation and United Way for Greater Austin, focused on lifting all Central Texans and the organizations that support them.
Additionally, a number of nonprofit organizations that received workforce development grants from Texas Mutual earlier this year have been released to use those grants not just on specific programs but for meeting the needs they have now, whether that is payroll for staff or supplies to serve those in need.
We have also assisted Ronald McDonald House of Central Texas by catering meals from locally owned restaurants since volunteers aren't able to prepare meals for residents during this time.
For ways to support your community, visit United Way or your local Chamber of Commerce. If you have questions about our COVID-19 philanthropy efforts, email Jackie Sekiguchi.