Thanks to you, we've reached new heights.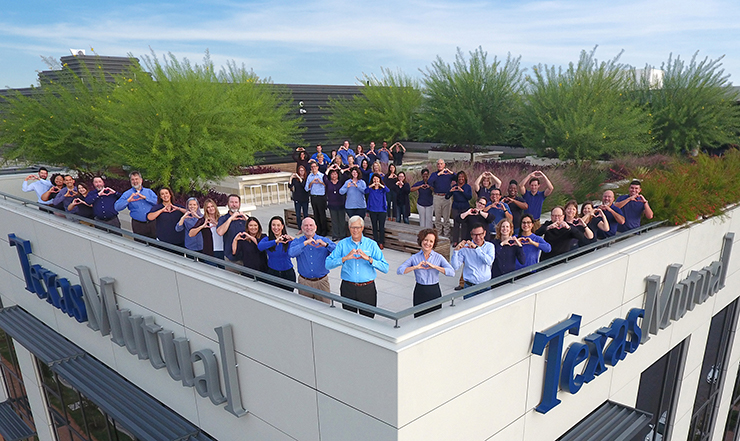 Together, we did a lot of good in 2019. We protected more than a million and a half Texas workers, helped thousands of injured employees get back on the job, rewarded deserving businesses for working safe and much more. We're proud of these accomplishments, but more than that, we're proud of the partnerships that made them possible.
So on behalf of all of us at Texas Mutual – thanks, partner.
As an agent, you're an essential part of everything we do. Your clients are our policyholders, and we share responsibility of keeping them safe, engaged and happy with their workers' comp coverage. Working together, we helped them do more to protect their people, and as a result, a whole lot of Texans made it home safe to their families.
You connect us to those clients, and you're their source for information, advice and help. We rely on you, and truly appreciate all you do for our team. We understand the importance of a successful agent-provider partnership, and we're committed to giving you the tools and services you need to take us all to new heights.
We're very fortunate to be working with you. Here's to doing great things together in 2020.