September 19, 2017
You're driving down the highway, minding your speed, when a truck flies by, cuts in front of you and slams on its brakes. You're rightfully irritated and then you notice the truck has a "How's My Driving?" bumper sticker. Do you take the time to pull over, call and report your experience?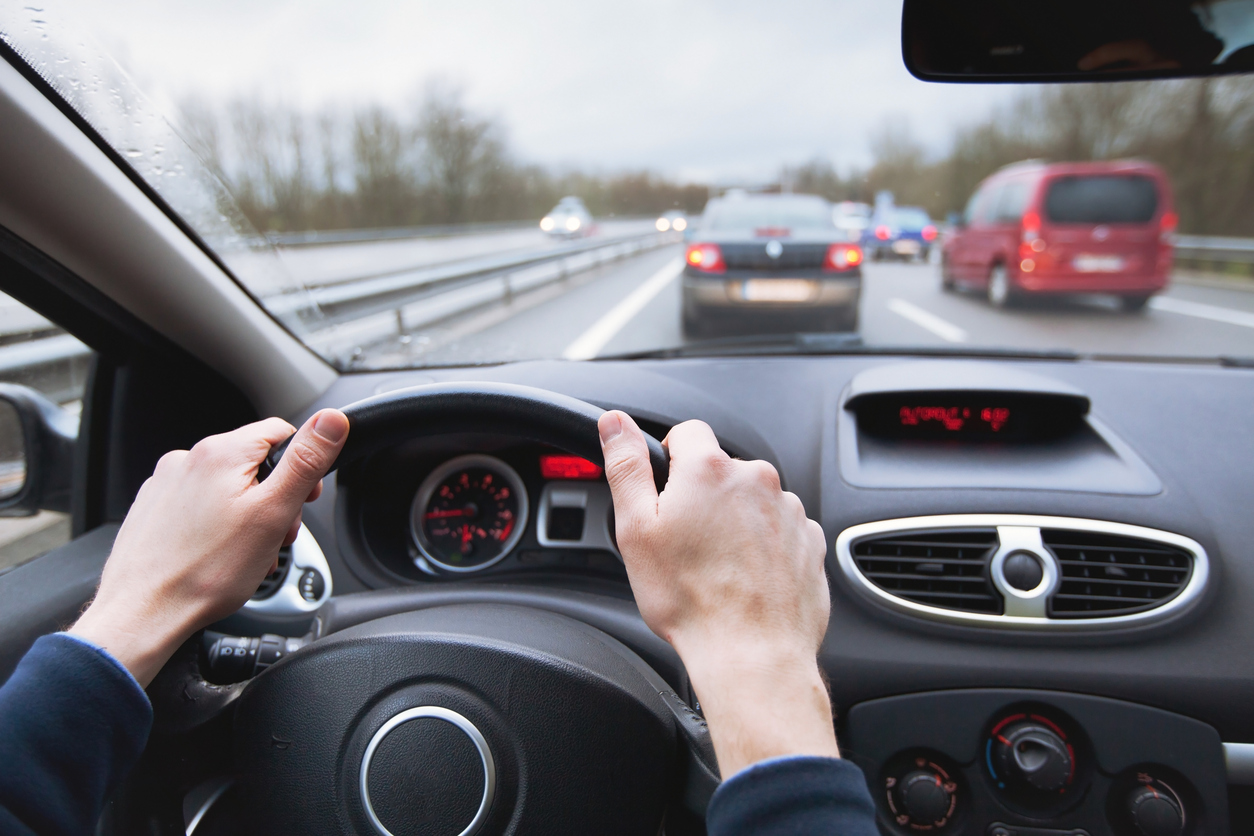 More often than not, drivers don't make the call. For years, Texas Mutual relied on these "How's My Driving?" stickers to encourage safe driving among our employees, but with no real way to confirm if they were making a positive difference to improve driving behavior.
Safe driving is an issue we are especially aware of here at Texas Mutual. Traffic accidents are the leading cause of on-the-job injuries and death for our policyholders' employees. It's our mission to help our policyholders reduce these accidents and keep our own employees safe on the road as well.
That's why in March 2015, we installed an in-vehicle monitoring system (IVMS) in more than 90 vehicles in our fleet. The IVMS uses telematics technology to transmit information about how someone is driving, which is used to identify potentially unsafe patterns.
For Texas Mutual, our IVMS is about more than just tracking driving behavior – it also offers peace of mind knowing those who travel for work on a daily basis stay safe by practicing good driving behaviors. We ask our policyholders to do all they can to ensure their workers are safe on the road, and we hold ourselves to the same standard.
How an IVMS works
The system, which takes less than one minute to install into your car's on-board diagnostics (OBD) port, monitors real-time data. It tracks three risk indicators: speed, rapid acceleration and hard braking. Drivers and their department managers receive a weekly scorecard, similar to a school report card, which assigns an overall letter grade and a letter grade for each of the three risk indicators. The intent is to improve driving habits by informing employees of their driving behavior in a timely manner, and identifying potentially unsafe patterns of driving behavior. The reports are not used in performance reviews for disciplinary action or negative feedback.
The weekly scorecards also include distance traveled, driving time, idling cost and engine usage. To encourage friendly competition, you can also have the scorecards rank business groups within the company. Many businesses also use the technology to track deliveries and manage their fleet, and more sophisticated systems include on-board cameras that monitor the driver's face and eyes for signs of fatigue and distraction. The cost of an IVMS varies with its complexity. Basic systems cost a few hundred dollars, while more advanced ones cost up to $1,000.
Safer drivers, fewer accidents
The IVMS technology provides reliable information and gives us insight into driving performance in a way we never had before. Since implementing our IVMS, we have seen a 61 percent decrease in preventable accidents. In its first week of implementation in March 2015, the average safe driving score at Texas Mutual was 90 out of 100, but that number has increased to 94.5 in the time since then. Our goal is for our employees to return home safely at the end of the day and the IVMS is a tool helping us meet that goal.
When used as part of a comprehensive fleet safety program, in-vehicle-monitoring systems can help change the behaviors that contribute to traffic accidents, the number one cause of on-the-job fatalities. The technology allows you to monitor risky driving behaviors so that accidents are reduced and most importantly, employees are safe on the road.
Texas Mutual has seen tremendous success from these systems. The majority of employees consistently receive a score of A, and habits are changing for the better, both on the clock and in their personal time.
In-vehicle-monitoring systems work best when it's part of a comprehensive safe driving program. At Texas Mutual, it does not take the place of our ongoing effort to spread the message about safe driving. Take a look at how we are reshaping our company culture to put the brakes on distracted driving. We continue to educate our employees on safe driving, and those who are on the road as part of their job must still complete a defensive driving course every two years.
If you have any questions about using an IVMS, call the safety services support center at 844-WORKSAFE. Our safety service representatives can help you determine if this system would be a good fit for your business and help you keep your drivers safer on the road.