October 4, 2019
Regulatory Roundup is a weekly compilation of employee wellness and safety news. You can read the full article by clicking the titles below.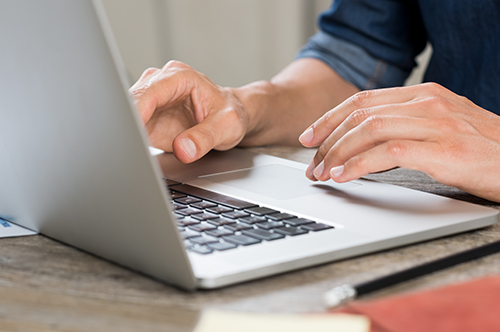 Texas Mutual announces $5 million in relief grants for policyholders affected by Imelda
On October 7, Texas Mutual policyholders who have sustained damage to a business location in one of the 13 counties on the governor's disaster declaration are invited to apply for a $10,000 grant. Funds can be used toward expenses associated with rebuilding.
The Occupational Safety and Health Administration (OSHA)
OSHA approves new respirator fit testing protocols
OSHA issued a final rule adding two new protocols for respirator fit testing to protect employees from airborne contaminants. The new protocols include the modified ambient aerosol CNC quantitative fit testing protocol for full-face piece and half-mask elastomeric respirators, and the modified ambient aerosol CNC quantitative fit testing protocol for filtering face piece respirators. The new rule is already in effect and OSHA estimates these changes will save employers both money and administration time.
The National Safety Council (NSC)
NSC releases opioid toolkit for employers
According to the NSC, over 60% of American adults with an opioid disorder are part of the workforce. To help employers address the opioid crisis, the NSC developed the Opioids at Work Employer Toolkit to equip employers with information on understanding opioids, educating employees, training supervisors and creating related policies and procedures. The toolkit contains a variety of resources from posters to safety talks.
The National Institute for Occupational Safety and Health (NIOSH)
Virtual toolkit offers resources to protect first responders from illicit drug exposure
First responders may be at risk when responding to calls where illicit drugs may be present. Nausea, vomiting and dizziness are just a few of the symptoms caused by exposure to fentanyl, heroin and methamphetamines. To help prepare first responders, NIOSH developed a virtual toolkit with resources explaining the health hazards linked to drug exposure and tips they can follow to protect themselves.
Studies, resources, trends, news
Five ways to energize a safety culture
Safety expert, Richard Hawk, shared five tips to help energize safety trainings at the American Architectural Manufacturers Association Fall Conference. The tips include making safety fun, personalizing your safety materials and creating safety competitions, while also considering human elements such as emotions and behaviors.