October 25, 2019
Regulatory Roundup is a weekly compilation of employee wellness and safety news. You can read the full article by clicking the titles below.
The Occupational Safety and Health Administration (OSHA)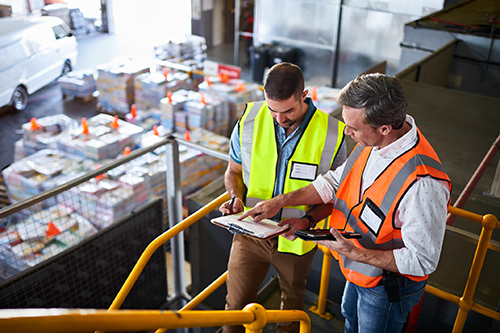 New video explains inspection process
OSHA released a five-minute video that details each phase of the agency's inspection process. Additionally, the video explains the reasoning behind inspections, including the different types.
The Texas Department of Insurance (TDI)
TDI offers free OSHA construction courses
TDI will host free OSHA 10-Hour Construction courses in English and Spanish. Courses will be available in various cities throughout Texas, including Austin, Fort Worth, El Paso and Houston.
The Texas Department of Transportation (TxDOT)
TxDOT campaign focuses on safety in oil and gas production areas
Almost half of all traffic deaths in Texas come from energy producing areas. This year's "Be Safe. Drive Smart." campaign focuses on roadway safety in high-traffic oil and gas production areas. The agency's executive director says the amount of heavy trucks and traffic on Texas roads all play a role in the complexity of driving.
Studies, resources, trends, news
Roadway fatalities continue downward trend
A report from the U.S. National Transportation Safety Board (NTSB) showed that roadway fatalities decreased for the second year in a row. Data from the National Highway Transportation Safety Administration (NHTSA) showed a 2.4% decline in traffic deaths in 2018. The agency's acting administrator credits the decrease to public outreach campaigns and the adoption of safety technology in vehicles.
Innovation week webinars will take place Nov. 5
Industrial Safety & Hygiene News (ISHN) is celebrating innovation week on Nov. 5. The magazine will host free webinars including information on fire resistant clothing, data reporting and combustible dust safety.