November 1, 2019
Regulatory Roundup is a weekly compilation of employee wellness and safety news. You can read the full article by clicking the titles below.
The Occupational Safety and Health Administration (OSHA)
OSHA expands enforcement weighting system
OSHA began using its new weight and management system for prioritizing enforcement on Oct. 1. Under this system, more inspections will occur for highly hazardous work or tasks aligned with current agency initiatives. The new system considers five groups of factors when weighing inspections in hope that the agency can have a more significant impact.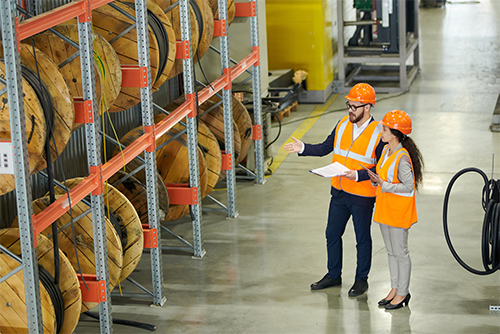 The American Society of Safety Professionals (ASSP) explains OSHA consultations
The OSHA consultation program can be a valuable safety tool for businesses of all industries. ASSP is providing four tips to make these meetings successful. Topics include understanding the role of a consultation, establishing parameters, learning about the process and addressing the findings.
Studies, resources, trends, news
Annual firefighting report dissects fatality causes
According to the most recent U.S. Fire Administration report, 82 firefighters died on duty during 2018, marking the fourth decrease in fatalities in the past five years. Of those deaths, 42 were related to an emergency incident and 33 were caused by heart attacks. The report states that although the profession is inherently dangerous, improved training, emergency scene operations and firefighter health and safety can continue to decrease these fatalities.
The International Safety Equipment Association (ISEA) issues hand protection guidance
According to ISEA, 30% of workers who wear hand protection aren't wearing the right glove for the task. Furthermore, OSHA says that over 70% of hand and arm injuries could have been prevented with safety gloves. ISEA released a free white paper to help employers understand the industry standard and select the most appropriate hand protection.