January 28, 2020
We've personally seen how healthier employees lead to stronger communities. It's why we've partnered with the American Heart Association (AHA) for over four years to help individuals live a healthy lifestyle. We share a mutual goal to build healthier communities, and through our TXM for Texas program, we're able to put that commitment into life-saving change. From our year-round Life is Why sponsorship to the annual Heart Walk, we're helping to build resilient communities and save lives for a stronger Texas.
Growing stronger, resilient communities with life-saving CPR training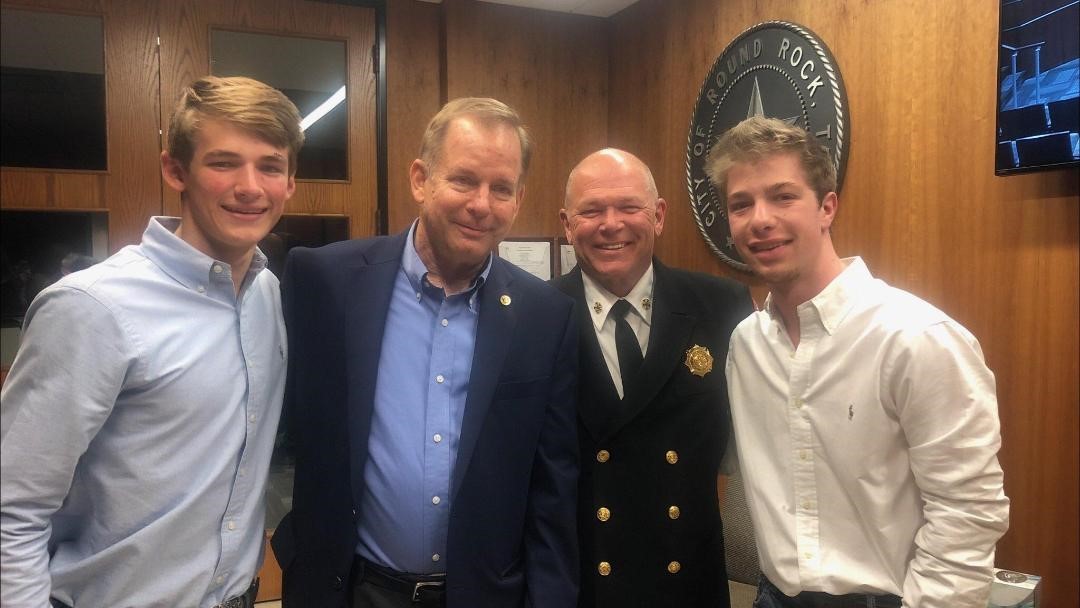 Tyler Ludemann and Nick Goodrum, two Round Rock High School students who saved Chris Byers' life, are recognized by the Round Rock City Council and Fire Department.
According to the American Heart Association, the majority of cardiac arrests occur out of the hospital when hands-only CPR is needed the most. This skill has saved many lives including one of our own employees, Chris Byers, while he was running near his home earlier this year. Two Round Rock High School students, whose school teaches hands-only CPR, saved our employee's life by staying calm and performing hands-only CPR.
It's stories like Chris' that inspire us to build on our longstanding partnership with the AHA. For over two years, we've served as a Life is Why campaign sponsor to help raise awareness of heart disease by supporting educational events and hands-only CPR training through kit donations. Our support of the Life is Why campaign has helped train over 200,000 individuals in hands-only CPR.
Over the last year, we've provided 11 CPR kits to equip all Austin high schools with the resources to train students. These kits, each filled with 10 high-quality CPR dummies, training mats and educational tools, have helped teach youth a life-saving skill that makes our communities more resilient.
We also helped to inspire the donation of 11 of hands-only CPR kits at the Heart Ball in May. For every gift of at least $5,000 made by a guest at the event, Texas Mutual provided a hands-only CPR kit to a local high school.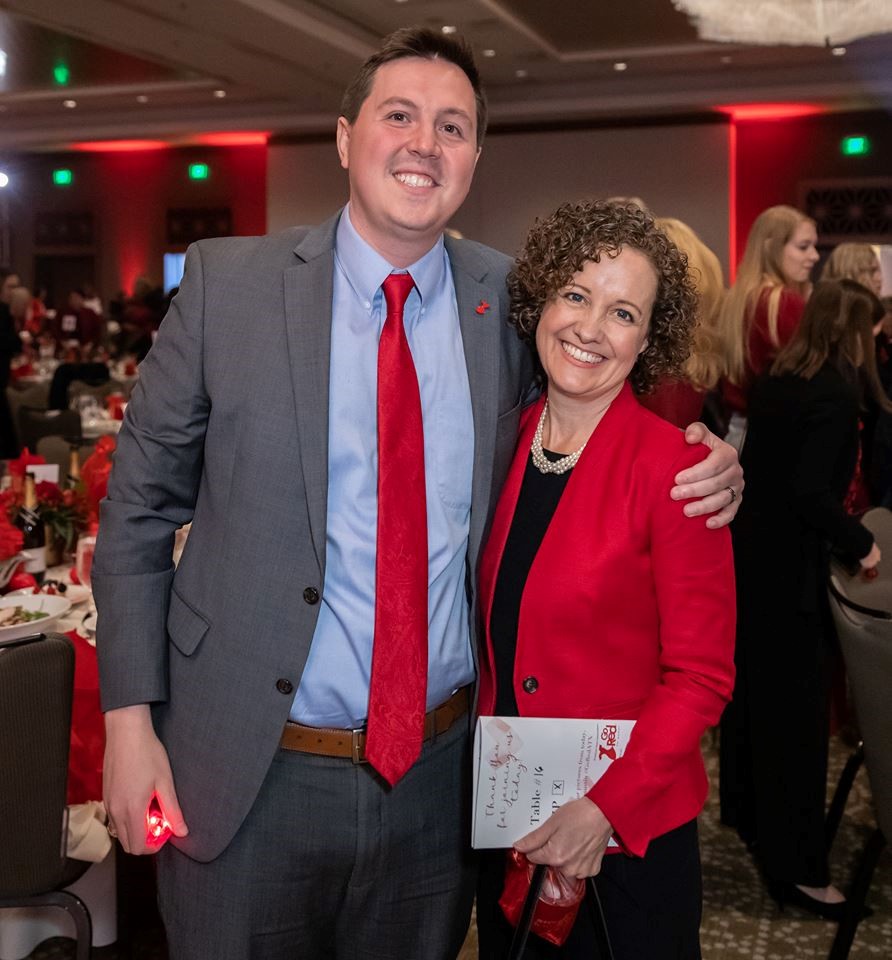 Joel Rice, executive director of the American Heart Association, and Jeanette Ward, chief operating officer of Texas Mutual, attend the Go Red for Women Summit.
Through our partnership with the AHA, we supported hands-only CPR trainings at the Go Red for Women Summit. For each attendee who participated in a CPR training, we funded the resources to train an Austin student. The summit helps women lead healthier lives and become ambassadors in the community for preventing cardiovascular diseases.
We're looking forward to once again sponsoring the Austin Go Red Luncheon on February 28 and joining women in continuing to build healthier communities.
Taking strides for healthier communities
Since 2014, we have supported AHA's annual Heart and Stroke Walk with our employees leading our fundraising campaign. Our employees helped raise $58,720 for this year's Heart Walk where we served as the Healthy for Good sponsor.
We inspired employees to fundraise by sharing colleagues' stories of why they take part in the Heart Walk. From Chris Byers who was saved through hands-only CPR to an employee's father who received a heart transplant, we saw the AHA's mission in action with our own colleagues.
It's heart survivors, local companies and our community coming together to walk for a healthier tomorrow that gives extra meaning to our partnership with the AHA.
We recognize that strengthening our communities starts with taking care of each other's wellness. Through our TXM for Texas program, we're continuing to put our community's health first by finding innovative ways to help Texans live life to the fullest.
Texas Mutual employees attend the 2019 Austin Heart and Stroke Walk in support of building healthier communities.