January 31, 2020
Regulatory Roundup is a weekly compilation of employee wellness and safety news. You can read the full article by clicking the titles below.
The Occupational Safety and Health Administration (OSHA)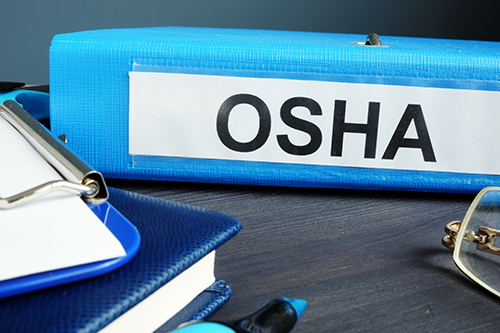 Employers need to post OSHA Form 300A by Feb. 1
Employers who are required to keep records must post their 2019 Form 300A beginning Feb. 1 through April 30. OSHA regulation states that the summary of injuries and illnesses must be posted in a common area, likely to be noticed by employees. Additionally, employers who meet electronic submission requirements must submit their data to OSHA's injury tracking application by March 2.
OSHA resource provides guidance on preventing exposure to coronavirus
The coronavirus has killed at least 130 people in China. While most U.S. workers are not at significant risk, some professions could come in contact with people who have the virus. OSHA's new online resource is offering employers and employees information on the deadly coronavirus. The page includes facts about the outbreak, recommendations on preventing exposure and a link to interim guidance from Centers for Disease Control and Prevention.
Studies, resources, trends, news
Work-related stress may be increasing
According to National Institute of Occupational Safety and Health (NIOSH) research, 75% of employees have more job-related stress than one generation ago. Coworker issues, lack of work-life balance, workload and job security are all contributing factors to work-related stress. An infographic from Study Medicine Europe shows the negative health impacts of stress and provides tips to help reduce stressors.
Exposure to solvents can lead to respiratory irritation, damage to the nervous system and even cancer. The Center for Construction Research and Training (CPWR) published an alert and infographic to address the importance of safety when working with solvents. The information covers everything from engineering controls to personal protective equipment (PPE).