April 3, 2020
Regulatory Roundup is a weekly compilation of employee wellness and safety news.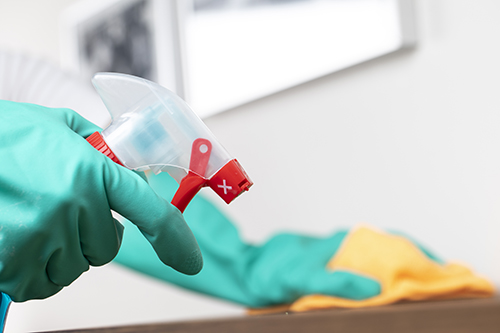 The Occupational Safety and Health Administration (OSHA)
Fact sheet provides pandemic guidance
OSHA's Protecting Workers during a Pandemic fact sheet provides guidance on worker protection in the event of a global disease outbreak. Topics include employee training, control measures, risk communication and assistance for employers.
Whistleblower protection feedback requested
OSHA will host a public meeting on May 12 to discuss improvements to the Whistleblower Protection Program. The agency's focus is on enhancing customer service, assistance and areas of outreach. Comments can be submitted online until May 5.
The Centers for Disease Control and Prevention (CDC)
CDC provides cleaning recommendations for COVID-19 exposure
Studies have shown that depending on the type of surface, the new coronavirus stays present from hours to days. The CDC released cleaning guidance intended for community, non-health care facilities like schools, businesses and community centers. Recommendations cover hard and soft surfaces in addition to electronics and items that go in the laundry.
The American Society of Safety Professionals (ASSP)
ASSP offers free online sessions
For a limited time, ASSP is offering free access to over 300 recorded sessions from the Safety 2019 conference. The education sessions cover a wide range of safety topics and each provide 0.1 continuing education units (CEUs).
Studies, resources, trends, news
The CDC estimates that over 75% of people in the U.S. have chronic dehydration. Proper hydration has been proven to increase focus, energy and skin complexion. Tips are provided for staying hydrated including adding flavor and using a mobile app.