April 24, 2020
Regulatory Roundup is a weekly compilation of employee wellness and safety news.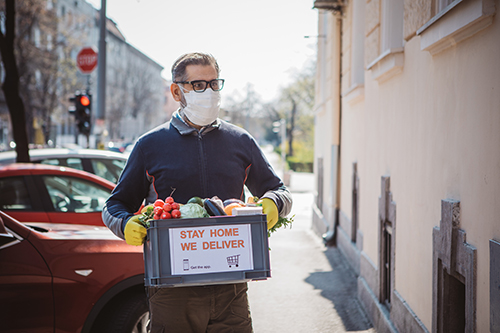 The Occupational Safety and Health Administration (OSHA)
New chart classifies COVID-19 risk level
OSHA published a hierarchical chart to categorize workers' risk level for exposure to COVID-19. Four risk categories are included ranging from lower risk to very high risk. The agency claims most workers outside of the health care industry will be classified in the lowest two risk levels.
The National Safety Council (NSC)
NSC task force will promote safety during return to work
The NSC launched a task force consisting of Fortune 500 companies, safety organizations and public health professionals. SAFER: Safe Actions for Employee Returns, will provide recommendations for safely returning to traditional work operations.
Studies, resources, trends, news
Resources provide guidance on personal protective equipment (PPE)
Many workers are now using PPE for the first time to prevent the spread of COVID-19. The American Society of Safety Professionals (ASSP) compiled guidance on how to determine PPE needs, optimize the company's supply and wear it properly.
Tips for stress reduction during quarantine
As everyone makes the adjustment to social distancing and quarantine, pressures will likely rise. Five tips are provided to help manage stressors and boost your immune system throughout the day.