May 15, 2020
Regulatory Roundup is a weekly compilation of employee wellness and safety news.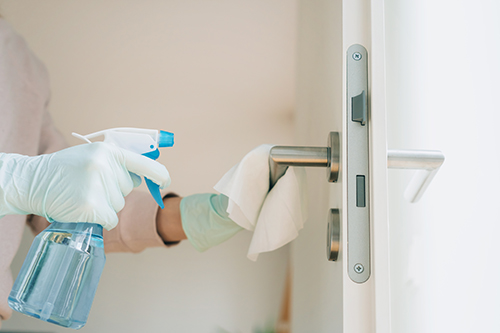 The Occupational Safety and Health Administration (OSHA)
Coronavirus risk poster now available in 13 languages
OSHA's poster documenting 10 steps workplaces can take to reduce the risk of coronavirus exposure is now available in 13 languages. The PDF is available for download on the agency's website.
The National Institute for Occupational Safety and Health (NIOSH)
NIOSH approves new class of respirators
Under an interim final rule, NIOSH approved a new class of powered air-purifying respirators, known as PAPR100. The agency states that the new class may better suit the needs of workers in health care and public safety in terms of COVID-19 protection. The rule combines technical standards for powered and non-powered respirators and adds equivalent performance standards to current requirements.
Studies, resources, trends, news
Safe Actions for Employee Returns (SAFER) Task Force provides recommendations
A new document from the SAFER Task Force addresses business concerns during the return-to-work process for COVID-19. Six key areas are highlighted including physical environments, medial issues, mental health, human resources, communication needs and external considerations. The guidance serves as a framework for businesses to focus on during the return-to-work preparation process.
Reducing heat exposure for indoor workers
Heat-generating equipment and certain building types can put indoor workers at great risk of heat-related illnesses. An EHS Today article explores the dangers associated with high temperatures that can affect employee health and productivity. The article also provides tips for evaluating your workplace and implementing a range of controls.