May 22, 2020
Regulatory Roundup is a weekly compilation of employee wellness and safety news.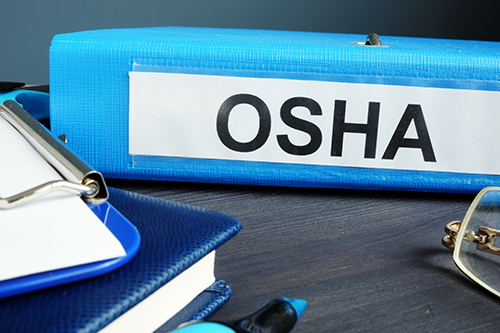 The Occupational Safety and Health Administration (OSHA)
OSHA steps up COVID-19 response
As businesses reopen across the country, OSHA announced that it will increase in-person inspections with a focus on COVID-19 related cases. The agency also revised recordkeeping policies related to the virus. Employers are responsible for recording cases if the employee tests positive for COVID-19, the exposure is work related and the illness involves one or more general recordkeeping criteria.
The Environmental Protection Agency (EPA)
New mobile app provides guidance on disinfectant products
The EPA developed a mobile app that allows users to search through 400 disinfectant products that help eliminate the coronavirus that causes COVID-19. According to the EPA, coronaviruses are one of the easiest types of viruses to eliminate on surfaces with proper disinfectants. The database aims to help businesses and individuals make the best decisions when it comes to cleaning and disinfecting.
Studies, resources, trends, news
Cleaning, disinfecting and sanitizing tips for businesses
Goodway Industries, a manufacturer of cleaning and sanitation equipment, offers information on sanitation for businesses looking to reopen or perform ongoing cleaning efforts. Tips are included for the cleaning and sanitation of building surfaces, fixtures and HVAC systems.
Safe Driver Week scheduled for July 12-18
The Commercial Vehicle Safety Alliance (CVSA) has scheduled its annual Operation Safe Driver Week for July 12-18. Data has shown that, despite fewer drivers being on the road lately, speeding and motor vehicle deaths have increased nationwide. During the Operation Safe Driver Week officers will be on the lookout for drivers who are texting, not wearing seat belts, following too closely or speeding.