September 11, 2020
OSHA releases work-related injury and illness data, the National Safety Stand-Down to Prevent Falls in Construction begins Sept. 14 and more
Regulatory Roundup is a weekly compilation of employee wellness and safety news.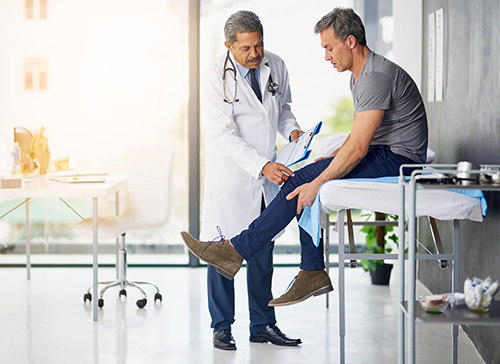 The Occupational Safety and Health Administration (OSHA)
OSHA releases injury and illness data
OSHA released injury and illness data for 2016, 2017 and 2018 after recent rulings in Freedom of Information Act cases. The information includes OSHA Form 300A data, which was electronically submitted to the agency as part of injury tracking requirements within the Recording and Reporting Occupational Injuries and Illnesses regulation.
Annual fall prevention stand-down begins Monday
The National Safety Stand-Down to Prevent Falls in Construction is scheduled to take place next week, Sept. 14-18. Organizations can find frequently asked questions, resources and a certificate of participation on the event's website page.
Studies, resources, trends, news
Essential lone workers may be most impacted by a second wave of COVID-19
An Occupational Health & Safety article discusses five types of essential lone workers most susceptible to a second wave of COVID-19. The list includes workers in community health care, agriculture, energy, elderly care and dentistry. The article also provides tips for preparedness and preventative measures.
Long-term disability claims for work-related musculoskeletal disorders (MSDs) on the rise
A recent analysis from a Tennessee insurance company showed that long-term work disability claims for MSDs have increased 40% since 2010. This places musculoskeletal issues on the list of most common causes of long-term disability, along with cancer, back disorders and cardiovascular issues.
Coalition seeks COVID-19 protections for oil and gas workers
A group of over 40 organizations is requesting intervention from the federal government on COVID-19 prevention in the oil and gas industry. In a letter, the coalition explains why offshore and onshore workers are at high risk and urges the government to enforce response plans, public reporting and monitoring.