September 18, 2020
OSHA issues citations related to COVID-19, new final rule on cranes in railroad work and more
Regulatory Roundup is a weekly compilation of employee wellness and safety news.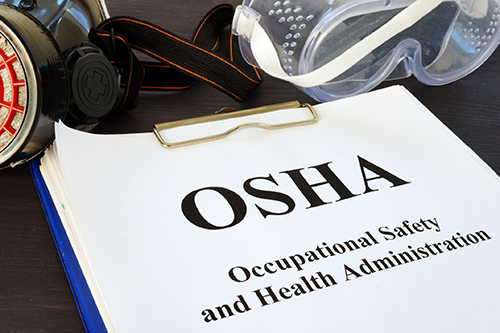 The Occupational Safety and Health Administration (OSHA)
OSHA announces COVID-19-related citations
OSHA recently issued citations to several companies across the U.S. for failing to protect workers from exposure to the coronavirus. Companies who received citations ranged from health care facilities to meat processing plants.
Final rule is issued for crane use in railroad work
A final rule published in the most recent Federal Register amends the cranes and derricks standard for the construction industry. Exemptions and clarifications were made for several types of equipment and circumstances specific to railroad roadway work. Some examples include the exemption of flash-butt welding trucks and the use of rail stops and clamps.
Studies, resources, trends, news
Tips to help support employee health during a pandemic
An Occupational Health & Safety article discusses how remote work and a pandemic can have negative impacts on the mental and physical health of employees. The article explains why employers should prioritize this topic and how they can get started. Suggestions center around three areas: practicing flexibility, using activities to promote company culture and establishing company-wide initiatives.
According to the National Institute of Occupational Safety and Healthy (NIOSH), about 32 million people work in environments that are potentially hazardous to their hearing. An Industrial Safety & Hygiene News article contains information on the five C's of successful hearing conservation programs: compliance, comfort, convenience, communication and commitment.