April 8, 2021
$1.1 million delivered in safety education grants to 11 Texas colleges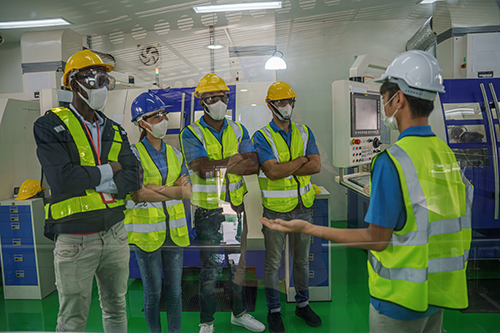 As part of our mission to create safer workplaces for hard-working Texans, we proudly partner with colleges across the state to provide local communities with access to safety programs. This year, we distributed $1.1 million in grants to 11 Texas colleges offering free or discounted workplace safety and health courses to local businesses and their employees.
These Texas Mutual grants support risk management programs at:
Amarillo College
Angelina College in Lufkin
College of the Mainland in Texas City
Del Mar College in Corpus Christi
El Paso Community College
Kilgore College
Lamar Institute of Technology in Beaumont
Lee College in Baytown
Midland College
Odessa College
Texarkana College
With this funding, the colleges are offering courses on general workplace safety, Occupational Health and Safety Administration (OSHA) standards, industry-related courses specific to each local community and more.
Our commitment to supporting safety education at state colleges began 22 years ago, bringing the total awarded in safety education grants to $9.9 million. We're honored to have helped more than 35,000 students attend free or discounted safety training since 1999. Learn more about the colleges we partner with on our College Safety Programs page.