December 12, 2022
Texas Mutual employees volunteer 808 hours to support 27 community projects across the state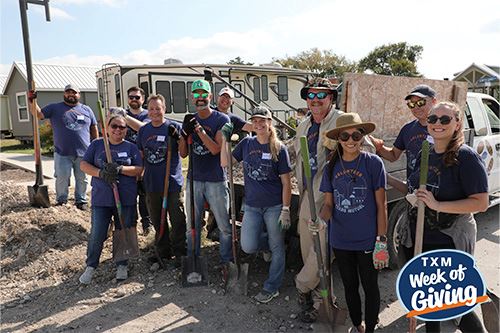 At Texas Mutual we believe that being a positive force for good means stepping up for our neighbors and strengthening our communities. During our companywide Week of Giving from October 8-15, nearly 350 Texas Mutual employees spent 808 hours volunteering their time and talents in our communities and supported 24 organizations across the state. This marks the second year Texas Mutual has organized a companywide volunteering week in partnership with the Insurance Industry Charitable Foundation (IICF).
Our Austin employees kicked off this year's Week of Giving by partnering with Generation SERVE for a family volunteer event. About 60 employees and their families participated in kid-friendly volunteer projects, including building toiletry kits, making pet toys and creating other crafts benefiting local nonprofits. Employees organized donated items for families at the Central Texas Food Bank's warehouse, beautified the property at Community First! Village, prepared lunch for families at the Ronald McDonald House, assembled toiletry kits for Goodwill Central Texas and made over 200 goodies bags benefiting Dell Children's Medical Center.
In Dallas, our employees also kicked off Week of Giving with a family volunteer event supporting Community Partners of Dallas, Irving Cares Food Pantry, SCPA of Texas and ChildCare Group. Employees helped clean veterans' headstones with the Dallas-Fort Worth National Cemetery service project, beautified Richard Lagow Elementary School's garden with Catch up & Read and distributed food to families in need at the Wilkinson Center.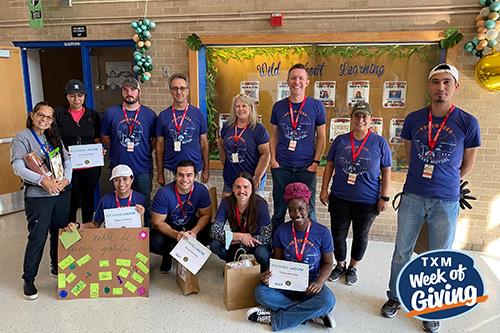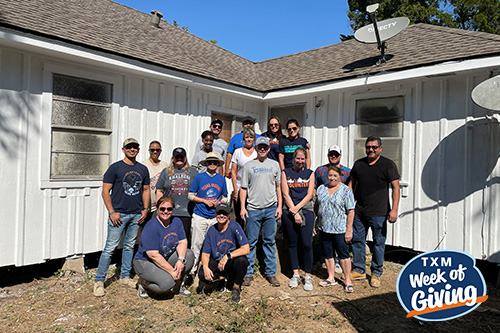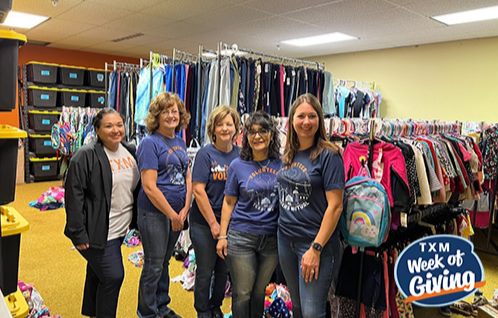 Our Houston office started their Week of Giving by volunteering with Attack Poverty to paint the exterior of a home damaged by Hurricane Harvey. Employees also made 60 health and safety-focused classroom kits benefiting Shadow Oaks Elementary School, decorated lunch bags for Kids' Meals and sewed Santa sacks for families staying at the Ronald McDonald House of Houston.
Lubbock employees volunteered their time by making five dozen baked good for families at the Ronald McDonald House of the Southwest, sorting clothing for a foster family event by Caleb's Closet and walking dogs at The Haven Animal Care shelter. To wrap up Week of Giving, our Lubbock office held a family-friendly volunteer event supporting the Volunteer Center of Lubbock. Employees and their families decorated bags for Meals on Wheels, compiled fight the flu kits, assembled health care bags and made fleece blankets.
Together we're helping make our communities a better place to live and work by lending our neighbors a helping hand. We're grateful and proud of our employees' dedication to serving our communities and making a difference in the lives of Texans.