July 27, 2020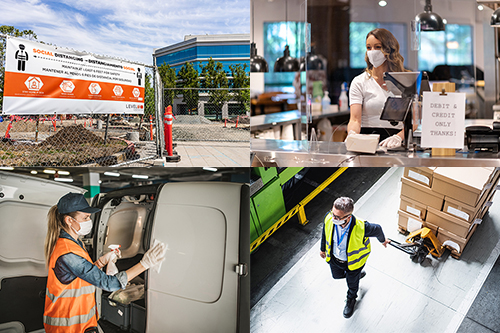 As an employer with workers on-site, you may have questions about how to keep your employees safe as we continue to navigate the coronavirus situation. In this series, we're providing safety tips for businesses with a majority of employees working on-site during COVID-19.
Part 1: Construction industry
Part 2: Restaurants
Part 3: Drivers delivering goods
Part 4: Warehouse workers and stock associates
Please be aware that the COVID-19 pandemic is still developing. The details provided here are based on information available at the time of development. For the most up-to-date information regarding the virus and safety precautions, visit cdc.gov/coronavirus.