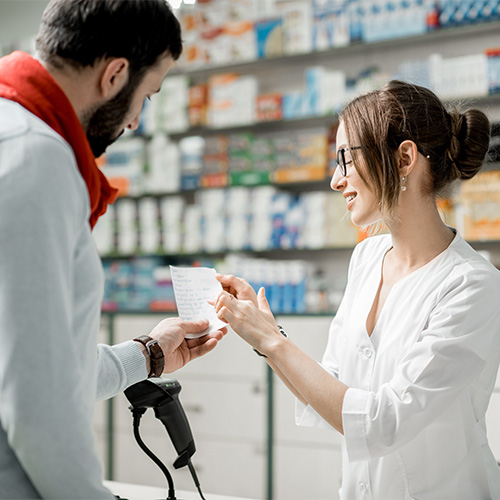 Finding a pharmacy
Texas Mutual partners with Optum to fill prescriptions for covered on-the-job injuries or illnesses. Participating Optum pharmacies include Walgreens, CVS, Walmart, Kroger, Target, Costco, Sam's Club, Brookshire, HEB and Tom Thumb. It's easy to search for network pharmacies near you.
Getting a prescription filled
If your employer is covered by Texas Mutual, you can get your first prescription filled even if your employer hasn't yet filed a claim. Present a First Fill form (English PDF, Spanish PDF) at a participating Optum pharmacy to get a seven-day supply for each covered prescription with a maximum of $500 per prescription.
The form is valid only for the first fill and cannot be used if the first prescription fill is being requested more than 10 days after the injury occurred.