October 1, 2019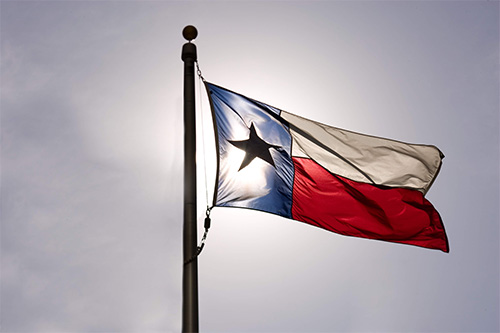 We're committed to helping businesses rebuild after a natural disaster strikes. We've closely monitored the impact of Tropical Storm Imelda, and in response to the governor's disaster declaration, Texas Mutual is committing $5 million in support of our policyholders who are affected by the storm.
Beginning October 7, eligible policyholders can apply for a $10,000 grant. This funding will help employers get their businesses on the road to recovery, pay employees' wages and rebuild. As these companies and employees work to repair the damage and move forward, we are honored to support them.
As of December 2019, Texas Mutual distributed $2.7 million in grants for policyholders affected by Tropical Storm Imelda and the grant is closed.
How to apply
Grant applications open October 7 and funds will be offered on a first-come, first-served basis.
Who is eligible
Current policyholders who have sustained significant damage to a business location in one of the 13 counties on the governor's disaster declaration can apply for up to $10,000 in grant funds from Texas Mutual. The counties are Brazoria, Chambers, Galveston, Hardin, Harris, Jasper, Jefferson, Liberty, Matagorda, Montgomery, Newton, Orange and San Jacinto. Policyholders must have an in-force policy effective September 19, 2019 or earlier.
Funds can be used for payroll, building rehab or repair, machinery and equipment repair or purchase, replacement of lost inventory and other expenses associated with rebuilding.
What to expect
Your application will be sent to your agent to co-sign after you've submitted it to us. Our review committee is ready to process applications so that we can quickly get funding to those of you in need. Additional grant details are available in our frequently asked questions document.
We take pride in being your workers' compensation provider and ensuring your success. That's a commitment we take seriously that's why we respond quickly when our state is impacted by natural disasters. Thank you for choosing Texas Mutual, and helping us build a stronger, safer Texas.